Custom ICC Profileservice 1024
ICC Custom Profileservice with 1024 Measurements
This ICC color profile will eliminate color casts and allows an excellent print quality, perfectly suited to your printer and the paper used for optimal color conversion and contrast distribution. There are measured 
1024 color fields
in this profiling.
Colorcast in your photo print?

We will create a perfect custom icc-profile for your printer-/ ink-/ paper combination! Embed this custom printer profile in your printing workflow, and you will get correct colors and neutral blacks.printing process!
>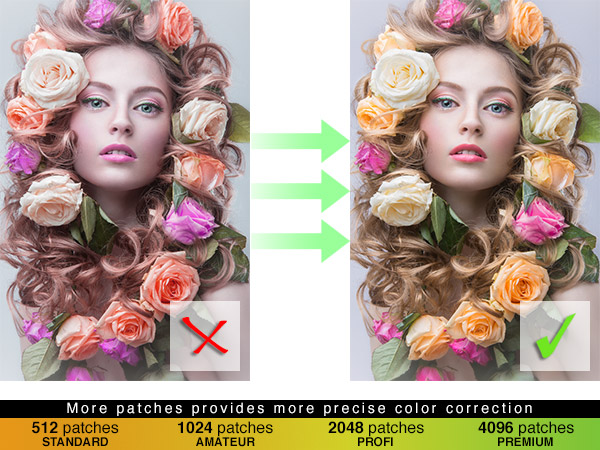 For wich printers we are creating icc profiles?
Basically we create ICC profiles for all inkjet printers!
For a successful icc profiling, it is essential that the color management (Software, Operating System, Printer) is disabled while printing the testchart!
Make sure that you can deactivate it in the printer software (printer driver) of your device!.
If this is not possible, it may result in unpredictable printouts.

What happens after your order?
After the payment of your shop order is done, please download the profiling package to your computer. You will find the download file in your farbenwerk shop-account. Print the test chart under following the printing instructions. Send us the test chart, and we will create your custom ICC profile.
The Profiling package contains the following files:
  - The test chart for printing (2x A4 sheet)
  - The order form for profiling
  - A printing instructions for the test chart with the "Adobe Color Printer Utility"
  - A Manual for the use of ICC profiles in Adobe Photoshop MacOSX
  - A Manual for the use of ICC profiles in Adobe Photoshop for Windows

| | Name | Description | File type | Preview |
| --- | --- | --- | --- | --- |
| 1. | ICC-Profile Package 1024 | To this product are downloads available. After a successful order, these files are available for you in your customer account. | ZIP | |