Lyson Photochrome AQ900 5-Bottle Set 500ml
Photochrome AQ900 Einzelflasche Matte-Black 500ml
Refill Pigment Tinte Photochrome AQ900 Einzelflasche Matte-Black 500ml kompatibel zu Epson® Pro 4900, 7700, 7890, 7900, 9700, 9890, 9900.
Produkt-Information

Lyson Photochrome AQ900 ist eine qualitativ hochwertige, kompatible Pigmenttinte mit einem hervorragenden Preis-/ Leistungsverhältnis. Sie erzielen mit diesen Tinten ein Höchstmaß an Druckqualität. Photochrome AQ900 wurde für den professionellen Fotodruck entwickelt. Aufgrund der sehr guten Farbanpassung lässt sich die Tinte  im Mischbetrieb mit Originaltinte verwenden. Für eine gewerbliche/professionelle Anwendung empfehlen wir die Verwendung von individuellen ICC-Profilen, so wie es auch bei der Verwendung von Originaltinten üblich ist.* Bei Bedarf erstellen wir Ihnen die benötigten ICC-Profile kostenlos.
Durch die Verwendung von Photochrome AQ900 sparen Sie bei den Druckkosten, erhalten sich aber die Druckqualität die Sie von den Tinten des Druckerherstellers gewohnt sind.
Merkmale:
100% Pigmenttinte, dadurch extrem langzeitstabil  
Mischbetrieb mit Originaltinten möglich
Exzellente Farbwiedergabe und Schwarzdichte
Schnelle Trocknung während des Drucks
Eine Reinigung der Druckwege ist bei Tintenwechsel nicht nötig
Es können die Farbprofile des Druckerherstellers verwendet werden*

Dieser Artikel ist kompatibel zu folgenden Druckermodellen:
Epson® Pro 4900
Epson® Pro 7700, 9700 
Epson® Pro 7890, 9890 
Epson® Pro 7900, 9900
Lieferumfang

1x Flasche Photochrome AQ900 500ml Matte-Black





Rechtlicher Hinweis:
Dieser Artikel ist kein Originalprodukt des Druckerherstellers. Er wird nicht von den Druckerherstellern produziert, empfohlen oder unterstützt. Alle Markennamen, Produktbezeichnungen und Bilder dienen lediglich zur Kompatibilitätsanzeige und stehen dabei in keinerlei Verbindung zu den Originalprodukten der jeweiligen Hersteller und sind Eigentum der jeweiligen Rechteinhaber.
---
Epson® Stylus Pro 7700 - T6361 -T6364, T6368
Epson® Stylus Pro 9700 - T6361 -T6364, T6368

5x Bottle Photochrome AQ900 500ml (PK, MK, C, vM, Y)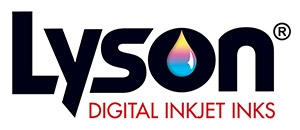 Lyson, founded 1988, are a UK based Ink manufacturer that produce Professional archival inks for photographers who seek the best possible colour accuracy and fade-resistance from their prints. In 2006, Lyson was aquired from Nazdar, a worldrenowned ink company, which has its headquarters in the USA. Nazdar Limited, based in Stockport, is the main site for the development and manufacture of all Nazdar aqueous and solvent digital inks, which carry the renowned Lyson brand name.  They have a policy of strong investment to achieve quality, innovation and value for their customers.
With Lyson Photochrome inks you will get professional inksets that have been developed and tested in the UK at the Nazdar R & D laboratories. Lyson chemists and ink technicians work closely with their professional photographic consultant, ensuring that the finished inksets fully perform to the standards of stability, reliability and image excellence required by professional photographers.