Starter-Set Photochrome R28 100ml R2880 Matte-Black
Starter-Set Photochrome R28 with Matte-Black 100ml per color compatible to T0962 - T0969 - Epson® Photo R2880.

The Starter-Set contains the following products:
Inkset Photochrome R28 with Matte-Black (8 bottles) of 100ml
Refillable cartridge set for Photo R2880 (8 cartridges)
Set of 60ml filling syringes (8 pcs)
Lyson Photochrome R28 is a high quality, compatible pigment ink with an excellent price / performance ratio. With these inks you will get an outstanding print quality. Photochrome R28 was developed for professional photo printing. Due to the precise color matching, the ink can be used Due to the precise color matching, the ink can be used in mixed operation with original ink. By using Photochrome R28 you save on printing costs, but receive the print quality you are accustomed to from the inks from the printer manufacturer.
Features
100% pigment ink, extremely long-term stability
Colormatched to Epson® Ultrachrome® K3 Vivid 
Mixed operation possible with original inks
Excellent color reproduction and black density
Fast drying during printing
Cleaning the ink tubes is not necessary for ink change
You can use the icc-profiles from the printer manufacturer
About the cartridges
Every refill cartridge is equipped with an auto-reset chip (ARC). After the ink level arrives the minimum level, the cartridge has to lift up, this will reset the counter to full after the cartridge place back to the printer. The electronically stored ink level will set automatically to "Full". A separate Chip resetter is not needed. For refillable ink cartridges, the stored ink level in the chip is not related to the real ink level of the cartridge. So the user has to pay visually attention that the cartridges contains always enough ink to ensure a trouble-free function. For this reason, the cartridge case is transparent.
These cartridges can be used in mixed mode with the original cartridges and they are unlimited refillable.





Legal notice:
This item is not an original product of the printer manufacturer. It is not produced, endorsed, or supported by the printer manufacturers. All brand names, product names and images are used solely for compatibility indication and in doing so are not affiliated to the original products of the respective manufacturers and are the property of their respective owners.
---
| | Name | Description | File type | Preview |
| --- | --- | --- | --- | --- |
| 1. | Filling Manual for Epson Typ B | Filling manual for farbenwerk refillable cartridges with autoreset chip, compatible to Epson® Stylus Photo printers with T0961-T0969 cartridges. This Manual is available in german language and is available for download in your customer account in our webshop after your order has been sent. | PDF | |
Epson® Stylus Photo R2880
8x Bottle Photochrome R28 100ml (MK, LK, LLK, C, LC, vM, vLM, Y)
8x Refillable ink cartridge with Autoreset Chip (T0968, T0982, T0963, T0964, T0965, T0966, T0967, T0969)
8x filling syringe 60ml incl. 110mm needle
1x filling manual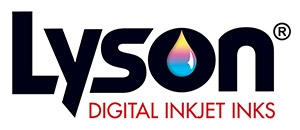 Lyson, founded 1988, are a UK based Ink manufacturer that produce Professional archival inks for photographers who seek the best possible colour accuracy and fade-resistance from their prints. In 2006, Lyson was aquired from Nazdar, a worldrenowned ink company, which has its headquarters in the USA. Nazdar Limited, based in Stockport, is the main site for the development and manufacture of all Nazdar aqueous and solvent digital inks, which carry the renowned Lyson brand name.  They have a policy of strong investment to achieve quality, innovation and value for their customers.
With Lyson Photochrome inks you will get professional inksets that have been developed and tested in the UK at the Nazdar R & D laboratories. Lyson chemists and ink technicians work closely with their professional photographic consultant, ensuring that the finished inksets fully perform to the standards of stability, reliability and image excellence required by professional photographers.
With the inkset 
Photochrome R28
 we offer
 ICC-Profiles
for the printer Epson
Photo R2880
.
ICC-Profiles for Epson Photo R2880 with 

Photochrome R28

Epson Photo R2880, Photochrome R28, Papers from CANSON
Download
Epson Photo R2880, Photochrome R28, Papers from EPSON

Download

Epson Photo R2880, Photochrome R28, Papers from HAHNEMÜHLE

Download

Epson Photo R2880, Photochrome R28, Papers from ILFORD

Download

Epson Photo R2880, Photochrome R28, Papers from MOAB

Download

Epson Photo R2880, Photochrome R28, Papers from PHOTOLUX

Download

Epson Photo R2880, Photochrome R28, Papers from TECCO

Download

Epson Photo R2880, Photochrome R28, Papers from SIHL

Download

Epson Photo R2880, Photochrome R28, Papers from FARBENWERK

Download